GMP: Engineering for regulated areas
You are looking for a specialist who knows the GMP and is able to design the automation accordingly?
We rely on our many years of experience with the design, software creation and commissioning from FAT up to OQ, to create automation solutions for regulated areas. Our projects are GMP-compliant in accordance with GAMP 5 and our applications meet the EC GMP and FDA 21 CFR Part 11 guidelines. Besides software and hardware engineering, we naturally also supply the necessary GMP documentation. certon, the easy and safe GMP-compliant data collection system, completes our product range.
Project design according to GAMP 5
EG GMP /FDA 21 CFR Part11 compliant software
Implementation of FAT /SAT / IQ / OQ
Pharmaceutical documentation
In this area too, we rely on long-term partnerships. Our success proves us right:
"Based on your continued excellence and support of AbbVie and our patients around the globe, we want to take this opportunity to recognize and thank you for your partnership and level of commitment that exceeds expectations. Benninger Automation GmbH has worked closely with the AbbVie R&D organization in Ludwigshafen and has built a successful partnership between our two companies. The partnership and engagement shown by Benninger* highly valued and we would like to recognize Benninger Automation GmbH for this solid relationship. Together we raise the bar not only within our corporate operations but also within the bio-pharmaceutical industry."

AbbVie, VP Purchasing & Supplier Management, 1401 N. Sgerudab Rd, North Chicago, IL 60064 , 22. April 2019
*Seger Automation was established in October 2020 from Benninger Automation in the form of a transfer of undertaking. All employees are now working at Seger Automation. The complete know-how and all rights have been taken over.
---
EG-GMP / FDA 21 Part 11
Legal requirements play a major role in the automation of pharmaceutical machines and facilities. In the European Union, these are mainly the annexes of the EU GMP guideline Annex 11 (computer-aided systems) and Annex 15 (qualification and validation). In the USA, the FDA regulations Section 21 CFR Part 11. These documents define the requirements for electronic systems within the production of medicinal products and active substances.
Seger Automation realizes the pharmaceutical applications in accordance with the rules in force. This ensures unobstructed success of the required computer validation. At Seger, the legal requirements also reflect in project organization, data storage, versioning, in change management and in documentation. In the planning phase, we advise our customers in a targeted manner about the design possibilities of pharmaceutical solutions in order to meet the specifications.
Eudralex

Annex 11: Computer systems
Annex 15: Qualification and validation
Annex 20: Quality risk management
FDA 21 CFR

Part 11: Handling of electronic records
Data collection and storage
Batch management
Project planning
Optimal traceability
Code documentation
Versioning
Source code reviews
Data storage
Validation
Plant operation
Implemented usability
User management
Recipe management
Data collection and storage
Batch management
Operation
GMP in the life cycle
Batch documentation
Data integrity
Data migration
Change management
---
GAMP 5
This guideline issued by the ISPE in 2008 for GxP-compliant computer systems is still valid and always moves into focus when it comes to project planning, risk management, systematic organization, testing and documentation of pharmaceutical projects. The annexes of the guideline offer here good practical examples for Good Automated Manufacturing Practice.

Seger Automation puts the risk-based approach into practice in order to keep the focus on patent safety, product quality and data integrity. This results on the one hand in safe machines and facilities, which on the other hand still remain affordable. And this all along their life cycle.
We also purchase and provide third-party equipment, thus reducing the costs for our customers.
Numerous applications provided us with extensive know-how in special areas such as e.g., pharmaceutical extrusion, stirring and mixing technology, coating, granulation and drying. This is why we also can actively support our customers for the drafting of specifications and for the GMP risk assessment.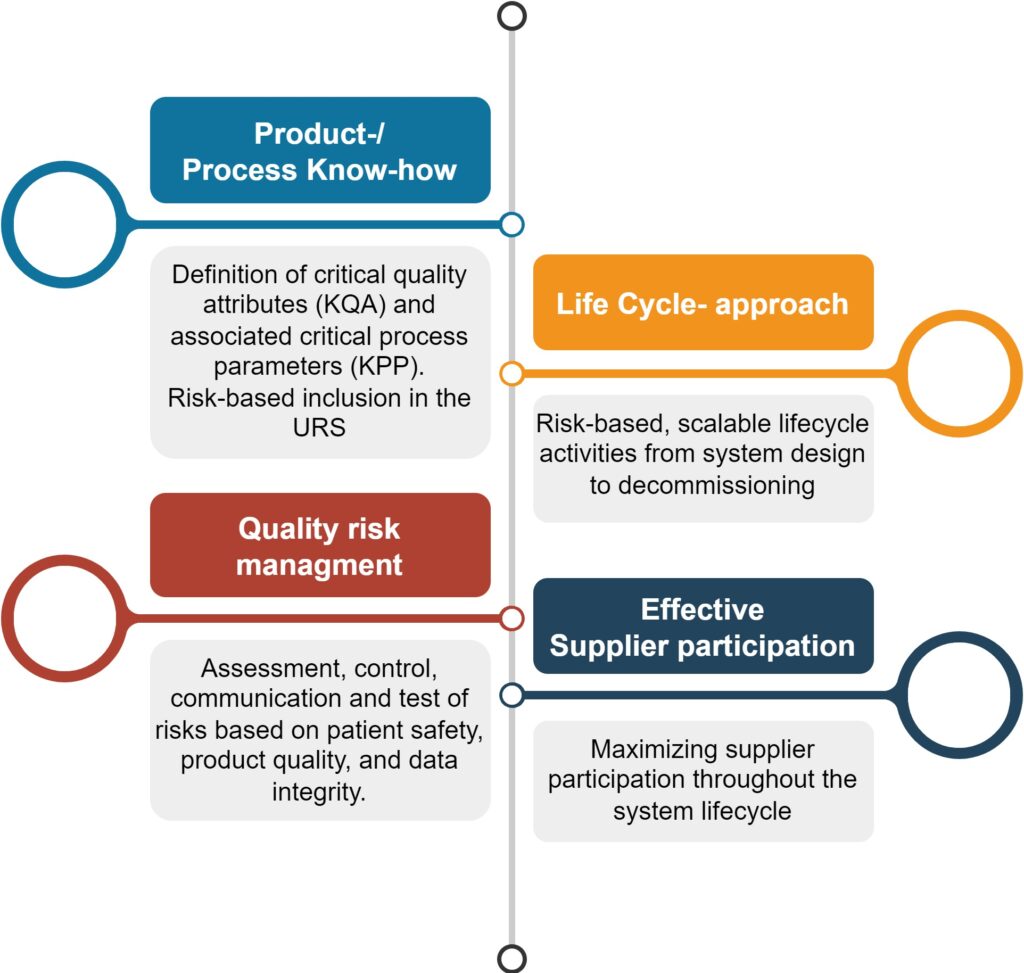 ---
Dokumentation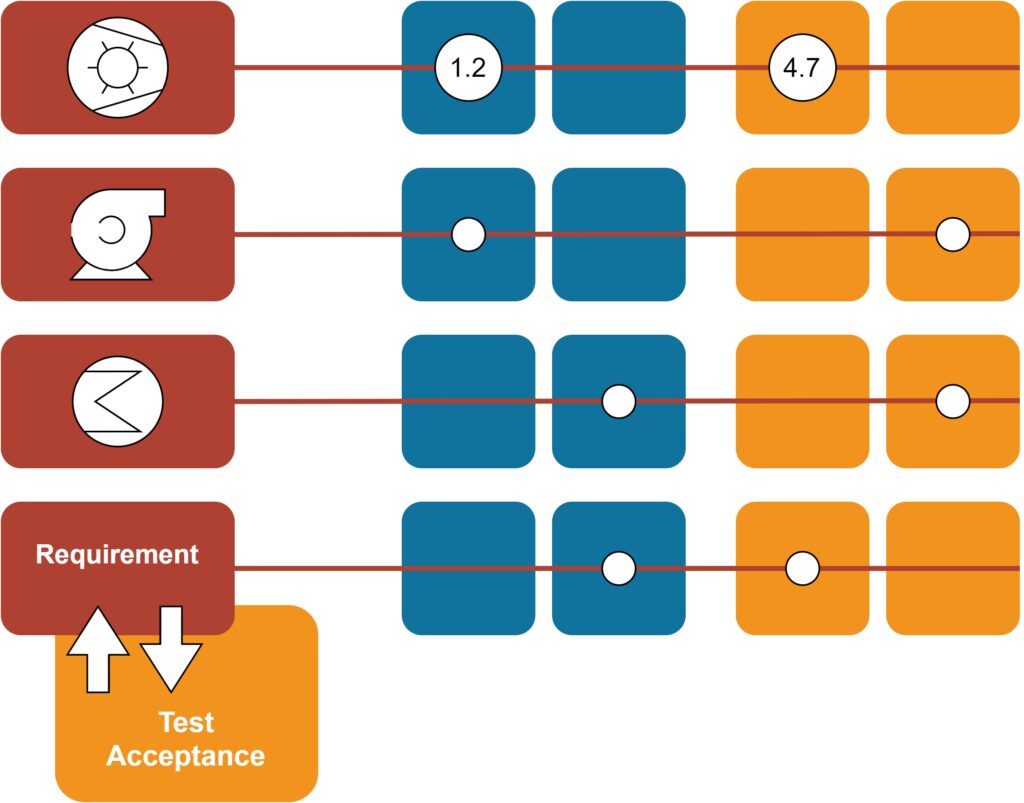 For pharmaceutical facilities, documentations are an important part of the supply. Our range of services includes the preparation of project and specification documents such as
Quality plan (QP / QPP)
Function specification (FS/FDS)
Hardware design specification (HDS)
Software design specification (SDS)
Test documents such ase
Factory Acceptance Test (FAT test document)
Site Acceptance Test (SAT test document)
Installation Qualification (IQ test document)
Operational Qualification (OQ test document)
as well as additional technical documents such as
Traceability matrix
Interlock matrix
Access rights matrix for the HMI
Data point list
Alarm lists
and many others
On request, we also integrate specification and inspection points from the mechanical area in the documentation. We place special emphasis on the appropriate design of requirements and of the corresponding inspection and acceptance criteria. This way, the tests can be performed easily and safely even by persons without project knowledge.
Besides our own Seger style, based on reusable text container entries and allowing e.g., the automatic creation of a traceability matrix, we also take in charge customer-specific document templates.
---
Your personal contact will be happy to advise you!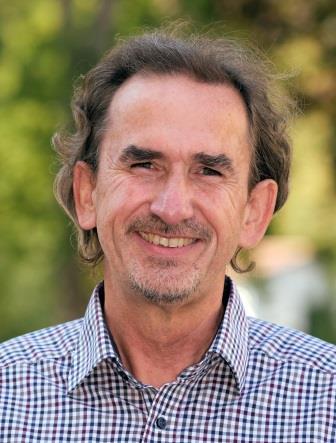 Roland Kraft
Sales management
+49 7622 688 379 350